March 31st, 2011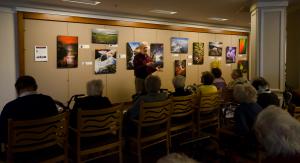 I wanted to share photo from the opening reception of my exhibit at the Massry Residence in Albany. It turned out (as an independent living facility) people were interested in a talk/discussion of the photos, so rather than a meet in a greet we went through each of my photos on the wall you see behind me, and discussed the details. All in all, it was a great reception, with a wonderful concert by a violinist which followed this impromptu talk.
March 17th, 2011
Today, I am mostly interested in why this site, hosted by FineArtAmerica, doesn't show up in search engines. That's why I'm inserting a grubyfluxword to see if it gets indexed. That's right, I said grubyfluxword. If you don't know what it means, it describes a grubyflux, in a word ;)
December 21st, 2010
Click on the slideshow at any time to see that photo enlarged.



December 14th, 2010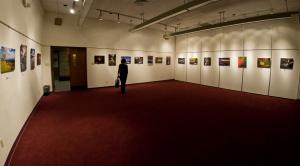 This Saturday, December 18, there's an open house (meet the Artist) at the exhibit of my works at Congregation Agudat Achim, from 12:00 to 1:00, in the gallery (the Michael Handelman room). Please stop by to see the exhibit and say hello! More information can be found at the bottom of the page here: http://www.agudatachim.org/gpage20.html
November 10th, 2010
Welcome to my new website. I hope to keep it up to date with my latest prints for sale, gallery showing information, and this blog with news and new photos.